UNIVERSE217 - Never (Vinyl)
Design and illustration for the album Never by UNIVERSE217, pressed on white vinyl.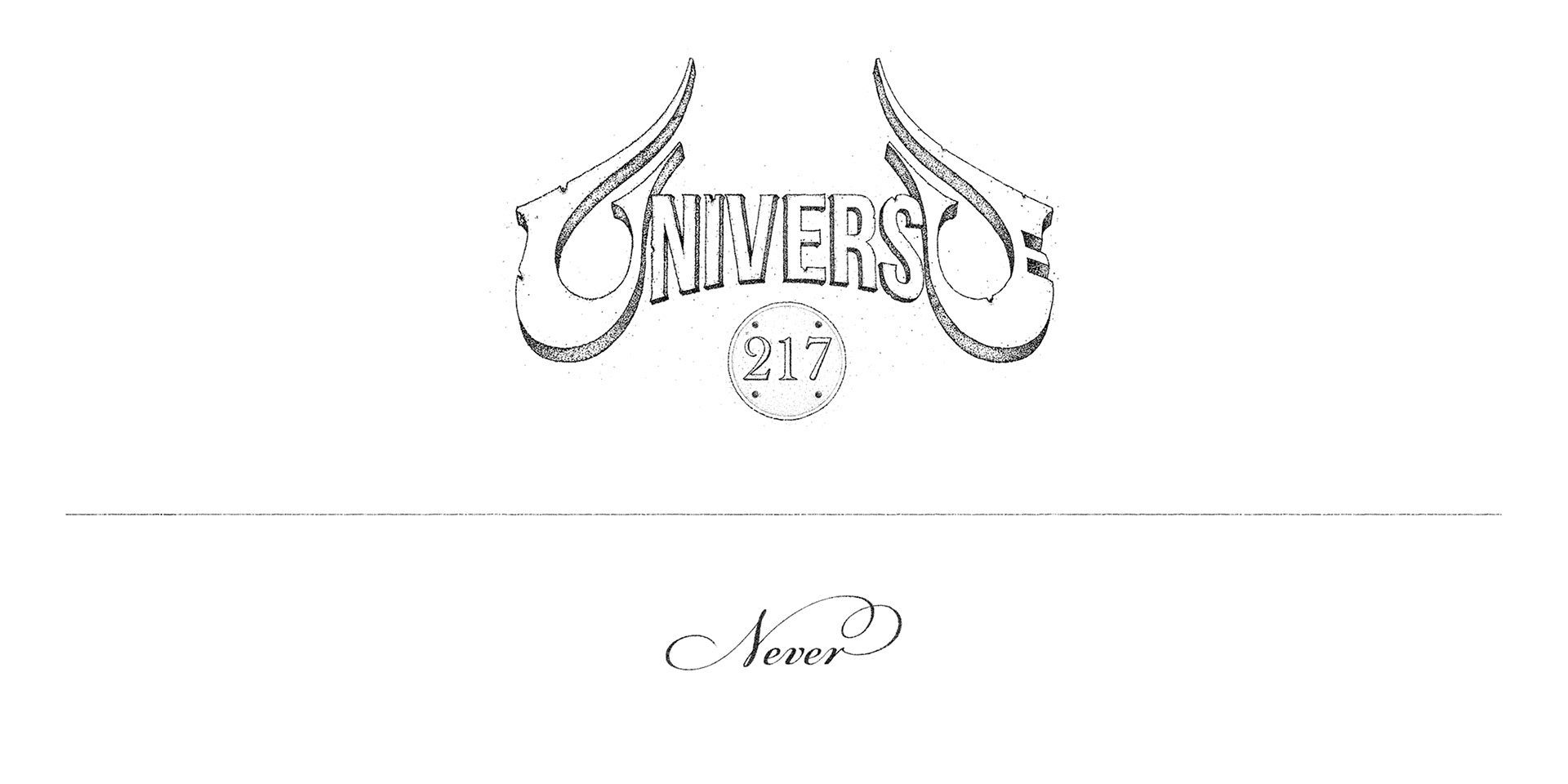 UNIVERSE217 is a band based in Greece. The down-tempo music style marks the spot where 
doom metal meets influences derived from more experimental or melodic forms of the rock 
sound spectrum, sometimes leading to sonic outbursts which ignore the rules 
about perfect musicianship.
They approached me about a year ago, and wanted to use some of my existing artwork for their new album. 
They also required some new artwork for the album inlay, and a new logo.
As a general concept I wanted everything on the album to be done by hand, even the fine print.
Hence the absence of a barcode, which was implemented as a sticker on the plastic sleeve.
The vinyl version of the album was limited to 500 copies, and was pressed on white vinyl.
It was released on March 13th, 2013, through Catch The Soap records.