Adobe Illustrator.

Personal project, circa 2012.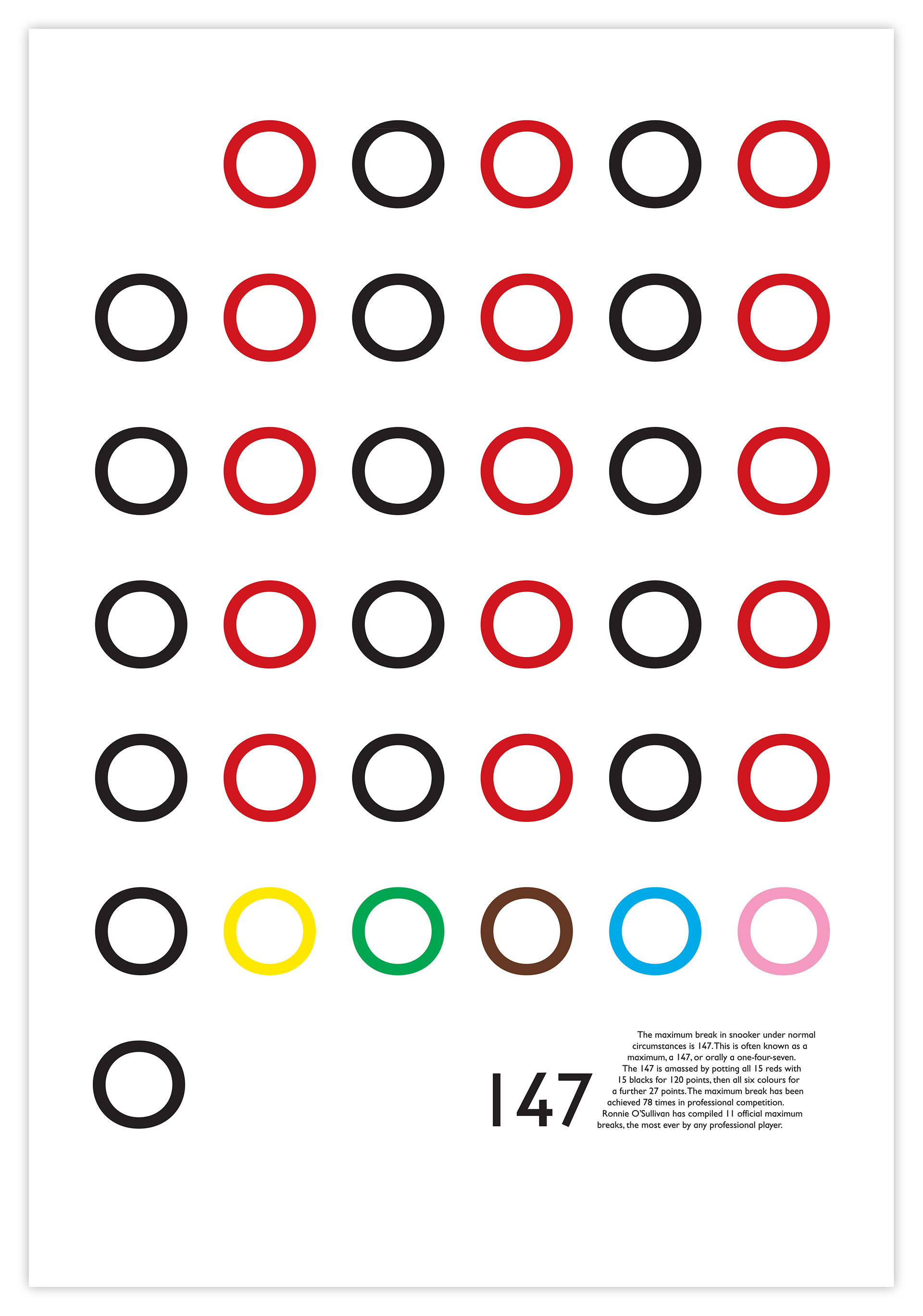 Not sure how many people will be familiar with this, but I just had to do it.

The text reads: The maximum break in snooker under normal circumstances is 147. This is often known as a maximum, a 147, or orally a one-four-seven. The 147 is amassed by potting all 15 reds with 15 blacks for 120 points, then all six colours for a further 27 points. The maximum break has been achieved 78 times in professional competition. Ronnie O'Sullivan has compiled 11 official maximum breaks, the most ever by any professional player.